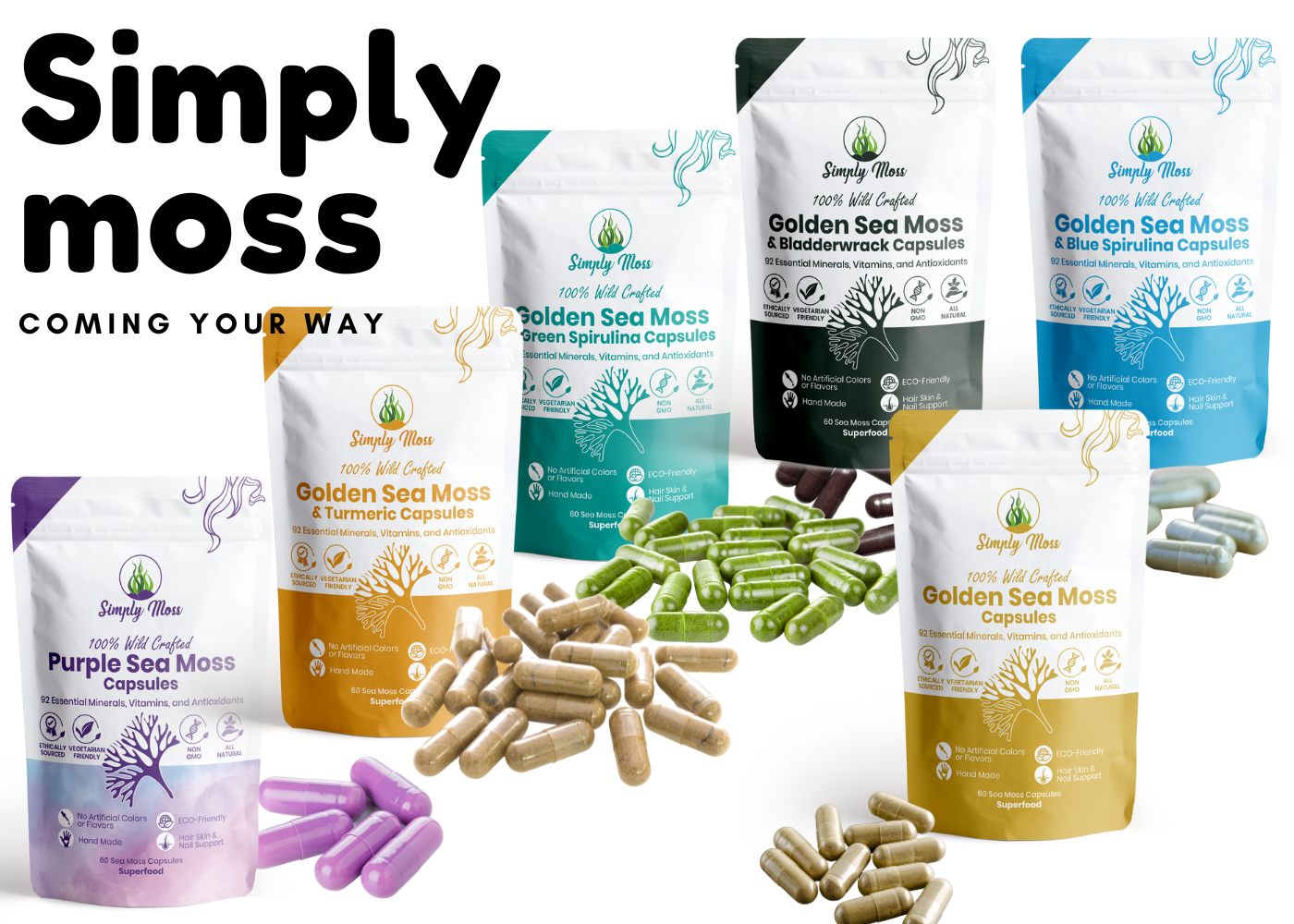 OUR PROMISES

At Simply Moss, we are on a relentless mission to deliver the highest-quality Sea Moss products that not only promote your well-being but also safeguard the planet we call home. Our commitment is simple but profound: to empower you with the best, sustainably sourced Sea Moss, transforming your health while preserving our precious environment.


Imagine a world where your wellness journey aligns seamlessly with the well-being of the Earth. At Simply Moss, this vision fuels our fire. We strive to be your trusted partner in health, a beacon of quality, ethics, and sustainability. We're setting a new standard where conscious choices lead to personal vitality and a thriving planet.

GET TO KNOW US
Here at Simply Moss, we take pride in being a close-knit family company dedicated to providing you with the finest Sea Moss directly to your table. Sea Moss has always been an integral part of our lives, and we are excited to share its numerous benefits with you. Our journey with Sea Moss began in the 1950s when my grandfather brought it from the West Indies on the Windrush ship. Since then, Sea Moss has been a constant presence in our daily lives. As children, we had the opportunity to explore various Sea Moss recipes and discovered its versatility in different dishes and beverages. To this day, we continue to cherish and enjoy these recipes. We sincerely thank you for your support.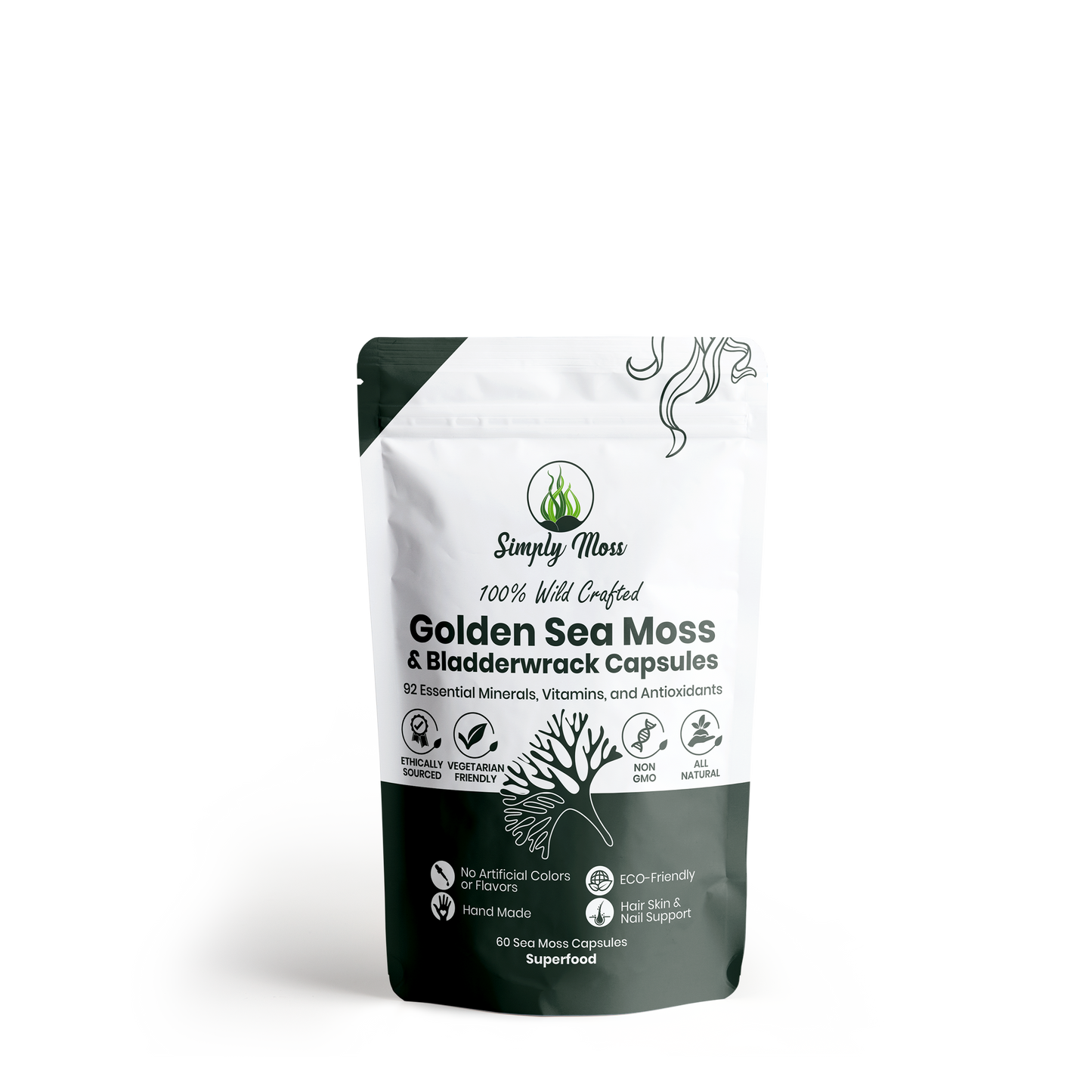 About Us:
Welcome to Simply Moss, the starting point of your journey towards wellness and sustainability! At Simply Moss, we are more than just a brand – we are a force for change. Our story is deeply connected to your well-being, rooted in a transformative vision. Our goal is to reveal the remarkable benefits of Sea Moss while nurturing the very planet that supports us. This vision has become a reality through strong partnerships with environmentally-conscious suppliers and an unwavering commitment to sustainability.

But we are not just storytellers; we are advocates of choice. Your purchase today is more than a transaction; it is a powerful statement. It signifies a vote for a healthier you and a healthier Earth. By choosing Simply Moss, you are not merely buying a product; you are joining a movement, becoming an agent of change.

Join us in our mission to redefine what it means to thrive. Choose Simply Moss, where wellness and sustainability seamlessly intertwine. When you choose us, you are not only making a purchase; you are making a promise – to yourself, to your health, and to the future of our planet.

Take action, embrace excellence, and choose Simply Moss. Welcome to a world where your choices resonate with purpose and make a meaningful impact.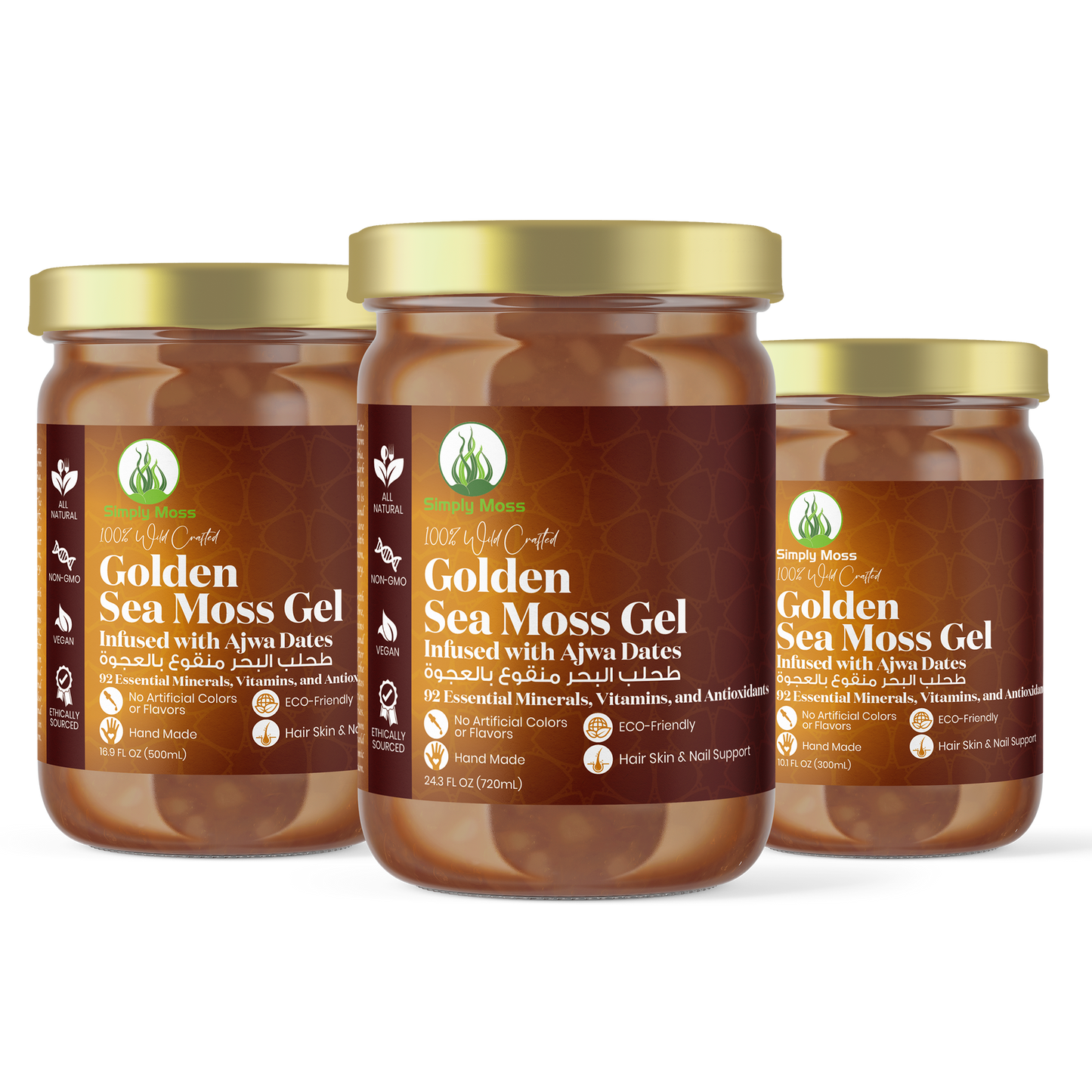 TRY IT YOURSELF
Thank you for taking the time to explore our profound passion for sea moss and the exceptional products we offer. We genuinely value your interest in what we do and eagerly anticipate the opportunity to serve you with nothing less than unparalleled excellence. Here at our esteemed establishment, we are deeply committed to not only providing you with the highest quality sea moss but also to forging a lasting connection with each and every one of our cherished customers. Through our dedication to meticulous sourcing, sustainable practices, and unwavering commitment to purity, we have crafted a product line that surpasses expectations and sets a new standard of excellence in the industry.We understand the immense power of sea moss and its astounding benefits for the mind, body, and soul. That's why we have curated an extensive array of sea moss  recipes, each carefully designed to unleash a harmonious symphony of flavors while nourishing your body with the rich abundance of vital nutrients. These recipes are not just ordinary blends; they are a testament to our unwavering commitment to your well-being.Immerse yourself in a world of culinary delight as you embark on a gastronomic journey like no other.